Rigorous quality control standards
Small batch handcrafted production
Handmade & hand-finished in the USA
Live inventory quantity management
In Stock items are REALLY in stock
Rapid daily shipments to your destination
All major credit cards
PayPal
Call and order by phone
+1-216-513-2111
Return Policy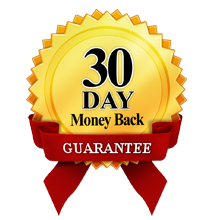 30-Day Money-Back Guarantee
Rings-N-Things wants you to be satisfied with every product we make. Our 30-day money back guarantee gives you time to make sure the product is in perfect condition and fits your needs. If you need to return it for any reason, we will happily replace, refund, or credit your account for the full value of the item you purchased.
If for any reason you are not satisfied you can return any item, without custom monogramming and in its original condition, within 30 days of the date of shipment for a credit, refund or replacement. It's that simple.
The item must be returned in good condition and with all paperwork, parts and accessories to ensure full credit. Please see our Return Instructions and Return Exceptions below before returning your item.
Return Exceptions
Our return policy does not apply to products that can be copied, read, learned or consumed. Unless a product is defective, the non-returnable items include:
Downloads
Opened DVDs
Books
Magic Tricks that include instructions
Playing Cards and Card Tricks
DVDs will be accepted as a return if the package is unopened, or as a replacement if the DVD is defective.
Damaged or Defective Items
If you receive a damaged or defective item, you may request a Return Authorization immediately. Rings-N-Things will make every reasonable effort to assist you with your return.
Read our Return Instructions to request a Return Authorization.
Shipping Policy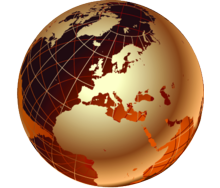 Rings -N- Things wants your purchase to be worry-free.
The products we offer are in stock and available to ship immediately and we promise to ship your order by the next business day whenever possible. Some of our products are bare metal and require their finish to be touched up prior to shipping. Those products may take one additional day to ship.
In the rare instance that your order has not been delivered within 30 days of shipment, we will consider the order lost and replace the lost shipment as quickly as possible.
If you believe your shipment to be lost, write to us here (please include your Order ID): Contact Us
Domestic US Shipments
Rings-N-Things will ship to all US states and territories. The US territories are included with States of the country United States, they are not listed as separate countries and USPS ships to the US territories for no more cost than domestic shipments.
First Class Mail includes Tracking. First Class Mail is only available as a shipping method for orders under 1 lbs. If your order is over 1 lbs., this option will not be available to you. If you prefer First Class shipping and your order is over 1 lbs., consider dividing your order up into smaller separate orders.
Priority Mail includes Tracking. When you purchase USPS Priority you will receive a copy of the USPS Tracking number which you can use at USPS.com to track your order.
There are a no additional handling charges on orders.
International Shipments
Rings-N-Things will ship to most international locations. If you can select your country from the list when you are setting up your account's shipping address, then we ship there.
Import/Export taxes are not included in our shipping rates. Your country may impose an import tax on the value of your order. Please do not ask us to under-declare the value of your order.
First Class International is only available as a shipping method for orders under 4 lbs. If your order is over 4 lbs, this option will not be available to you. If you prefer First Class International shipping and your order is over 4 lbs, consider dividing your order up into two separate orders.
First Class Mail International includes Tracking but may only track to the border of the US.
Priority Mail International includes Tracking. It is usually updated all the way through to delivery at your door.
There is a no additional handling charge on international orders.
Please allow extra time for delivery of all international orders.
Please sign in so that we can notify you about a reply
Demo Video
The Vernon Seminar (2 DVD Set) by Roberto Giobbi DVD
Description
The Vernon Seminar (2 DVD Set) by Roberto Giobbi DVD
Dai Vernon is, arguably, the most influential magician of the 20th century. Yet the man and his material remain largely misunderstood. In this unprecedented two-disc, three-hour seminar, Roberto Giobbi explores what makes Dai Vernon's magic so special. Recorded live in the UK, Giobbi will discuss Dai Vernon's tricks, techniques, presentations, theories, and how they have changed the way magicians look at magic. Along the way you'll learn more about the personality of Vernon through amazing and amusing anecdotes. Studying Vernon is a fascinating and enlightening way of studying the essence of artistic magic. With The Dai Vernon Seminar, you will look through the eyes of the kind of figure who comes along once in a century and changes the way magic is understood and performed. This set also includes rare footage of Vernon himself, with commentary by Giobbi.

Who better to take us on a journey into the mind of Dai Vernon than Roberto Giobbi? Giobbi, greatly respected for his incomparable Card College series, is also a truly erudite lecturer, who has become one of the most sought-out voices on magic in the world today. This live Vernon Seminar is the culmination of a lifelong study, and has been delivered to magicians around the world for over 15 years. This is your chance to step into the front row.
Here is what Joshua Jay & Andi Gladwin say:
"Roberto Giobbi has been known, on very special occasions, to deliver his Dai Vernon Seminar. Attendance is limited, and it's expensive to attend. It has only been delivered a few times, and we were both fortunate enough to attend at The Session in 2015. It was staggeringly good. We realize not all of you would fit in the 50 seats in that room, so we did something even better: we captured the entire thing on film."
"The seminar is all encompassing: Giobbi paints a detailed biographical sketch of Vernon the man, and Vernon the magician. We are treated to rare archival footage from several phases of Vernon's career, and Giobbi's anecdotes are at turns funny, insightful, and unexpected."
"And then there is the material. What fabulous material!"
"The Vernon Seminar is the complete three-hour seminar, beautifully captured and edited so that you can revisit this densely-packed set over and over. Giobbi demonstrates and teaches the intricacies of the Vernon Cups and Balls routine, and also covers Vernon material that is far less known, including:
• Five Coins and a Glass
• The Peripatetic Walnuts
• Cone and Ball
• Mental Card Miracle
• A Poker Deal
• And much, much more
"The Vernon Seminar is two discs, and we also include the eighty-page booklet (in PDF form) that Mr. Giobbi sells only after conducting a Vernon Seminar (a $40 value). Everything is packaged in a beautiful slipcase with the Vanishing Inc. quality you have come to expect from us."
Also included: an 80-page PDF of Dai Vernon: Life and Work, a full-length book on the magic and life of Dai Vernon.
Approximate Running Time: 3hrs
Specifications
Brand
Artist or Manufacturer:
Roberto Giobbi
You may also be interested in