Return Policy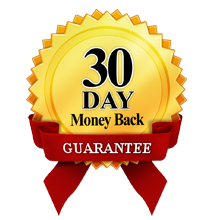 30-Day Money-Back Guarantee
Rings-N-Things wants you to be satisfied with every product we make. Our 30-day money back guarantee gives you time to make sure the product is in perfect condition and fits your needs. If you need to return it for any reason, we will happily replace, refund, or credit your account for the full value of the item you purchased.
If for any reason you are not satisfied you can return any item, without custom monogramming and in its original condition, within 30 days of the date of shipment for a credit, refund or replacement. It's that simple.
The item must be returned in good condition and with all paperwork, parts and accessories to ensure full credit. Please see our Return Instructions and Return Exceptions below before returning your item.
Return Exceptions
Our return policy does not apply to products that can be copied, read, learned or consumed. Unless a product is defective, the non-returnable items include:
Downloads
Opened DVDs
Books
Magic Tricks that include instructions
Playing Cards and Card Tricks
DVDs will be accepted as a return if the package is unopened, or as a replacement if the DVD is defective.
Damaged or Defective Items
If you receive a damaged or defective item, you may request a Return Authorization immediately. Rings-N-Things will make every reasonable effort to assist you with your return.
Read our Return Instructions to request a Return Authorization.