Rings-N-Things will be at Magi-Fest 2018
Rings-N-Things will be at the 2018 Magi-Fest (Magifest) Columbus, OH
Rings-N-Things will be exhibiting at the 87th Annual Magi-Fest (Magifest) in Columbus, OH on January 25, 26, and 27, 2018. Magi-Fest is an 87 year tradition!
This is an excellent environment for you to learn, share, and grow your magic and experience some of the greatest magicians in the world.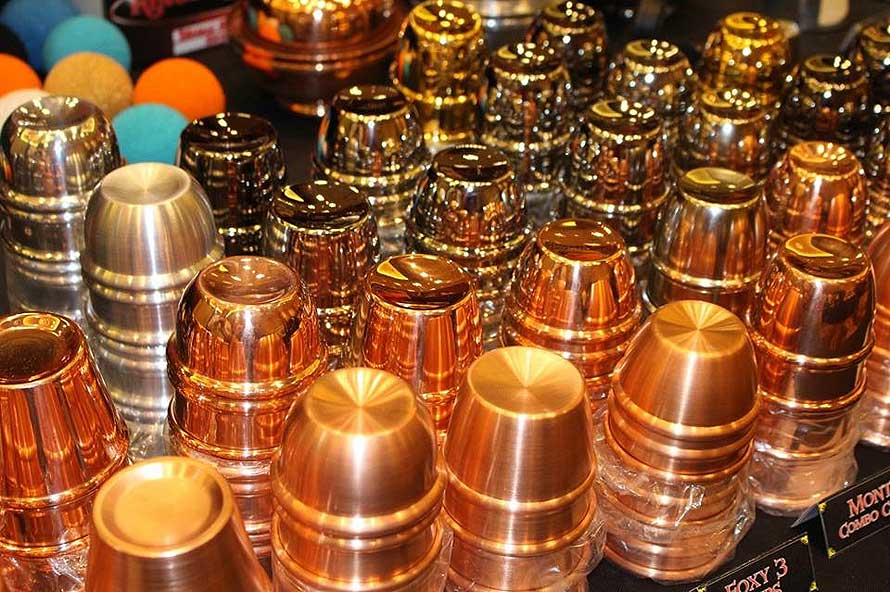 Rings-N-Things brings at least one of every cup set, combo cup set, and chop cup that we make. At our exhibit you can pick up and handle the variety of options you have to choose from. You can feel the weight, look at the craftsmanship, and compare the different finishes available.
Rings-N-Things brings a huge supply of crocheted balls; all colors, in all sizes are available for you to handle and get a good close up look at the details in the thread, and feel how they handle in your hands. We'll show you how to the adjust our magnetic balls so you can use them in any chop cup.

Look for us in the Dealers Room!

Visit www.magifest.org for registration details. Click here: www.magifest.org.