Rings-N-Things will be at Magic LIVE!

Meet Rings-N-Things at the Magic LIVE! in Las Vegas
Rings-N-Things will be exhibiting at 2016 Magic LIVE! in Las Vegas, NV on August 14, 15, 16 and 17, 2016.
This is an excellent opportunity for you to get your hands on some of our stuff
Look for us in the Dealers Room!

This is our first appearance at Magic LIVE! and we are very excited about meeting everyone at this convention. Magic LIVE! is currently the largest convention for magicians held in the United States. It has an attendance of about 1600. It's at The Orleans Hotel and Casino.
Visit www.magicmagazine.com/live for registration details. Click here: www.magicmagazine.com/live.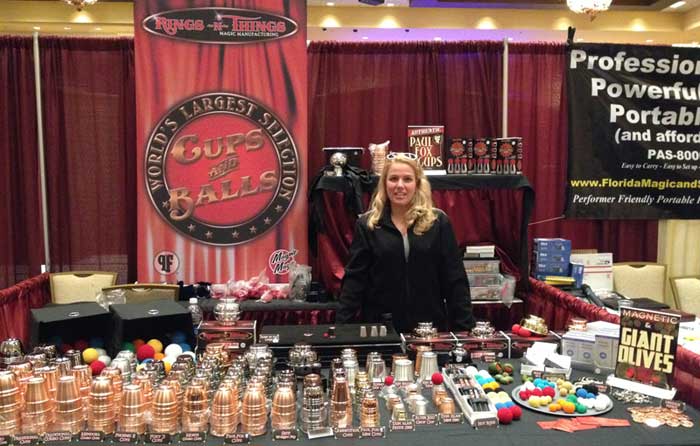 Carrie @ the Rings-N-Things exhibit - 2015