Rigorous quality control standards
Small batch handcrafted production
Handmade & hand-finished in the USA
Live inventory quantity management
In Stock items are REALLY in stock
Rapid daily shipments to your destination
All major credit cards
PayPal
Call and order by phone
+1-216-513-2111
Return Policy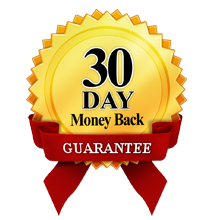 30-Day Money-Back Guarantee
Rings-N-Things wants you to be satisfied with every product we make. Our 30-day money back guarantee gives you time to make sure the product is in perfect condition and fits your needs. If you need to return it for any reason, we will happily replace, refund, or credit your account for the full value of the item you purchased.
If for any reason you are not satisfied you can return any item, without custom monogramming and in its original condition, within 30 days of the date of shipment for a credit, refund or replacement. It's that simple.
The item must be returned in good condition and with all paperwork, parts and accessories to ensure full credit. Please see our Return Instructions and Return Exceptions below before returning your item.
Return Exceptions
Our return policy does not apply to products that can be copied, read, learned or consumed. Unless a product is defective, the non-returnable items include:
Downloads
Opened DVDs
Books
Magic Tricks that include instructions
Playing Cards and Card Tricks
DVDs will be accepted as a return if the package is unopened, or as a replacement if the DVD is defective.
Damaged or Defective Items
If you receive a damaged or defective item, you may request a Return Authorization immediately. Rings-N-Things will make every reasonable effort to assist you with your return.
Read our Return Instructions to request a Return Authorization.
Shipping Policy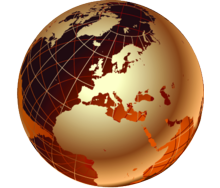 Rings -N- Things wants your purchase to be worry-free.
The products we offer are in stock and available to ship immediately and we promise to ship your order by the next business day whenever possible. Some of our products are bare metal and require their finish to be touched up prior to shipping. Those products may take one additional day to ship.
In the rare instance that your order has not been delivered within 30 days of shipment, we will consider the order lost and replace the lost shipment as quickly as possible.
If you believe your shipment to be lost, write to us here (please include your Order ID): Contact Us
Domestic US Shipments
Rings-N-Things will ship to all US states and territories. The US territories are included with States of the country United States, they are not listed as separate countries and USPS ships to the US territories for no more cost than domestic shipments.
First Class Mail includes Tracking. First Class Mail is only available as a shipping method for orders under 1 lbs. If your order is over 1 lbs., this option will not be available to you. If you prefer First Class shipping and your order is over 1 lbs., consider dividing your order up into smaller separate orders.
Priority Mail includes Tracking. When you purchase USPS Priority you will receive a copy of the USPS Tracking number which you can use at USPS.com to track your order.
There are a no additional handling charges on orders.
International Shipments
Rings-N-Things will ship to most international locations. If you can select your country from the list when you are setting up your account's shipping address, then we ship there.
Import/Export taxes are not included in our shipping rates. Your country may impose an import tax on the value of your order. Please do not ask us to under-declare the value of your order.
First Class International is only available as a shipping method for orders under 4 lbs. If your order is over 4 lbs, this option will not be available to you. If you prefer First Class International shipping and your order is over 4 lbs, consider dividing your order up into two separate orders.
First Class Mail International includes Tracking but may only track to the border of the US.
Priority Mail International includes Tracking. It is usually updated all the way through to delivery at your door.
There is a no additional handling charge on international orders.
Please allow extra time for delivery of all international orders.
Please sign in so that we can notify you about a reply
Description
Paul Fox VS Cups | Copper | Polished Finish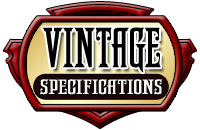 The Paul Fox VS Cups Copper Polished Finish are exact reproductions of the Danny Dew Type 2 Paul Fox Cups. Their Vintage Specifications are taken directly from authentic Paul Fox Cups made by Danny Dew 50 years ago.
Thanks to the endeavor of Dr. Jonathan Schweid, Rings-N-Things is proud to offer these exact reproductions of this vintage Paul Fox Cup design. Jonathan owns several sets of collectable original Paul Fox Cups that were spun by Danny Dew, and wanted to use the cups, but didn't want to risk losing or damaging the original sets. Jonathan approached RNT about two years ago and said he wanted to recreate the legendary Danny Dew Type 2 Paul Fox Cups; not only that, but he wanted to make certain that the best features, cherry-picked from variations in Danny Dew Type 2 cups, were included in every new set. We put him in touch with our master craftsman who could create the tooling for him, reverse engineering the cup. Working from authentic original cups the required tooling was created, refined and tweaked repeatedly until the finished product met Jonathan's exacting standards.
Paul Fox Cups were among the first cup designs created exclusively for cups and balls performers that featured a rounded top. Since its conception and manufacture, many magicians have credited the Paul Fox Cup design as revolutionizing the world of Cups and Balls and many have contributed moves to the performance of cups and balls that can best be accomplished with a rounded top cup.
Unlike our Rings-N-Things Paul Fox Cups, the Paul Fox VS design is a slightly taller cup with a more gradual radius from the shoulder bead to the saddle, more like a Paul Fox Chick Cup, but not as large. This also makes the dimple in the saddle deeper. The original cup design was coined the Danny Dew "Type 2" because Danny changed the design after the first run he produced. Collections, like the Cups and Balls Museum, identified this variation and called it the Type 2. For functionality the Type 2 cups were preferred over the Type 1 cups.
Craftsmanship
Each cup is hand spun by Rings-N-Things in .040" copper with a polished finish outside. The inside of the cup has a brushed satin finish. The .040 copper is the exact same gauge that Danny Dew used when he spun his legendary cups and is necessary for an exact reproduction.
Includes
3 x Paul Fox VS Cups
4 x 1" RNT Red Balls.
Deluxe Velvet Bag.
Paul Fox VS Cups | Copper | Mirror Finish made in USA.
Specifications
Specifications
Weight per ea:
3.5 oz (100g)
Weight per set:
10.5 oz (300g)
Recommended Balls
All Purpose:
1 inch (25mm)
2 Balls Nested:
1 inch (25mm)
3 Balls Nested:
1 inch (25mm)
Load Ball:
2 3/8 inch (60mm)
Brand
Artist or Manufacturer:
Rings-N-Things
Discounted Bundles
Paul Fox VS Cups + Solid Cup | Polished
Reviews
You may also be interested in